MSc in Advanced Experimental and Computational Biosciences
---
INSTITUTION: UNIVERSITY OF THESSALY
SCHOOL: FACULTY OF HEALTH SCIENCES
DEPARTMENT: DEPARTMENT OF BIOCHEMISTRY AND BIOTECHNOLOGY
Taught in Greek language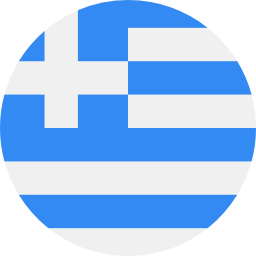 ---
DURATION (semesters): 4
ECTS (total): 120
---
TUITION: Is offered without tuition
Scholarship is NOT offered
---
NUMBER OF STUDENTS ACCEPTED: 10
STUDENTS SELECTED BY: Application Evaluation - Interview
OBSERVATION OPTIONS: In Person
TOPICS
Health
Environmental Sciences
CONTACT
Secretary's e-mail: aec@uth.gr
PHONE NUMBER: +30 2410565257
FAX: +30 2410565290
Send e-mail
---
DESCRIPTION - ACCEPTED STUDENTS CATEGORIES: The Postgraduate Program in "Advanced Experimental and Computational BioSciences" (AEC) operates in the Department of Biochemistry and Biotechnology of the School of Health Sciences of the University of Thessaly since the academic year 2017-2018. The purpose of the ACE Program is to provide a high level of practical training in bio-sciences, to develop research skills and to prepare candidates for a doctoral dissertation or for staffing research centers. It is addressed to graduates of the Departments of Biological Sciences (e.g. Biology, Biochemistry and Biotechnology, Chemistry, Molecular Biology and Genetics, and Medical Schools).
The Postgraduate Program "Advanced Experimental and Computational BioSciences" has no tuition and does not provide scholarships.
The Curriculum of AEC includes:
-Methods of Biochemical Analysis
-Methods of Molecular Biology and Genomics
-Special Topics in Computational Genomics and Systems Biology
-Journal club
-Advanced laboratory exercises
-Dissertation research project
-Research proposal
The MSc is supported academically by faculty members of the Department of Biochemistry and Biotechnology as well as Visiting Professors from McGill University (Canada), École Polytechnique Fédérale de Lausanne (Switzerland) and Western Sydney University (Australia).
In addition to knowledge and skills in the field of biosciences, special emphasis is given to the development of students' critical ability and the organization of research approaches to cutting-edge issues. In this sense, AEC graduates are oriented towards research at the doctoral level. At the same time, they are prepared to pursue careers in the development or elaboration of research programs of private or public bodies, as well as in universities or research centers in Greece or abroad. Today, all AEC graduates are Ph.D. candidates.

KEYWORDS: Molecular Biology, Biochemistry, Genomics, Bioinformatics, Synthetic Biology
COMMENTS: Research oriented. PhD prospects.